Solving Business Challenges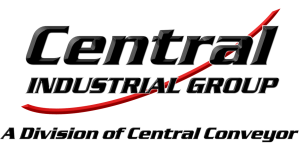 "Partnership and Communication" is the vision of Central Industrial Group.
Our core business is tooling and the installation of equipment packages. We are dedicated to establishing a partnership with our customers. We share the responsibility for the success of the overall project and know that effective communication is the key to that success, not only for the work at hand, but in relationships as well.
We provide fair cost implementation under expedited timelines and share the responsibilities between OEM, integration teams and the installation contractor.
With over 130 years of combined tooling installation experience, our management staff consists of safety conscious, team‐oriented, highly qualified individuals who are motivated to help assess, coordinate, and provide innovative solutions for your tooling projects.
Prime Contractor & Construction Management
Aerospace
Automotive
Civil
Rigging & Relocation
Fabrication
Conveyors
Fixtures
Platforms
Racks
Maintenance
Body Shop
Facilities
General Assembly
Press
For Quotations or Inquiries
Please contact tooling@centralconveyor.com.
Central Conveyor Company
52800 Pontiac Trail
Wixom, MI 48393
Phone - 248.446.0118
Fax - 248.446.1550
Email - info@centralconveyor.com