Solving Business Challenges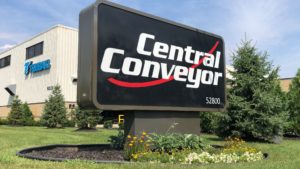 Central Conveyor Headquarters
52800 Pontiac Trail
Wixom, MI 48393
Phone - 248.446.0118
Fax - 248.446.1550
Central Conveyor moved into its new state-of-the-art World Headquarters in the 1st Quarter of 2016.  The 70,000 square foot building houses Central Conveyor's and Central Process Engineering's Michigan operations, including engineering, fabrication and administration.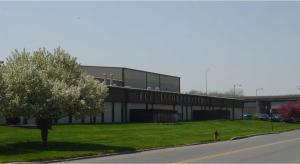 KCI, Inc. - A Central Conveyor Company
1639 Guinotte Ave.
Kansas City, MO 64120
Phone (toll-free): (800) 800-5242
Phone (local): (816) 471-0500
The KCI facility has 77,800 square feet of manufacturing floor space with 75-250 manufacturing craftsmen (Shop and Field) and 14,000 square feet for 19 design engineers and administration personnel.

Central Conveyor - Southern Office
1016 Powder Plant Road
Bessemer, AL 35022
Phone - 205.989.6630
Fax - 205.989.6636
This facility is located 20 minutes Southwest of Birmingham, Alabama and 40 minutes Northeast of Tuscaloosa.  With 16,400 sq. ft. of space, including 12,800 sq. ft. for manufacturing, project management, controls, engineering and manufacturing services for our customers in the Southern United States.
Central Conveyor Company
52800 Pontiac Trail
Wixom, MI 48393
Phone - 248.446.0118
Fax - 248.446.1550
Email - info@centralconveyor.com